In the framework of the 25th anniversary of the UN Declaration on Women Human Rights Defenders, Caminando Fronteras participated in advocacy, awareness-raising and denunciation actions with women human rights defenders from different parts of the world.
Networking with women defenders from Honduras, Guatemala, the Philippines, Ukraine, Nicaragua, Armenia, Myanmar, Egypt, Kenya and Zambia, we have worked to make visible the specific patterns of criminalisation suffered by women defenders in different parts of the world. This meeting has allowed us to strengthen our alliances with people and organisations with whom we share objectives and values in the struggle to guarantee the right to defend rights.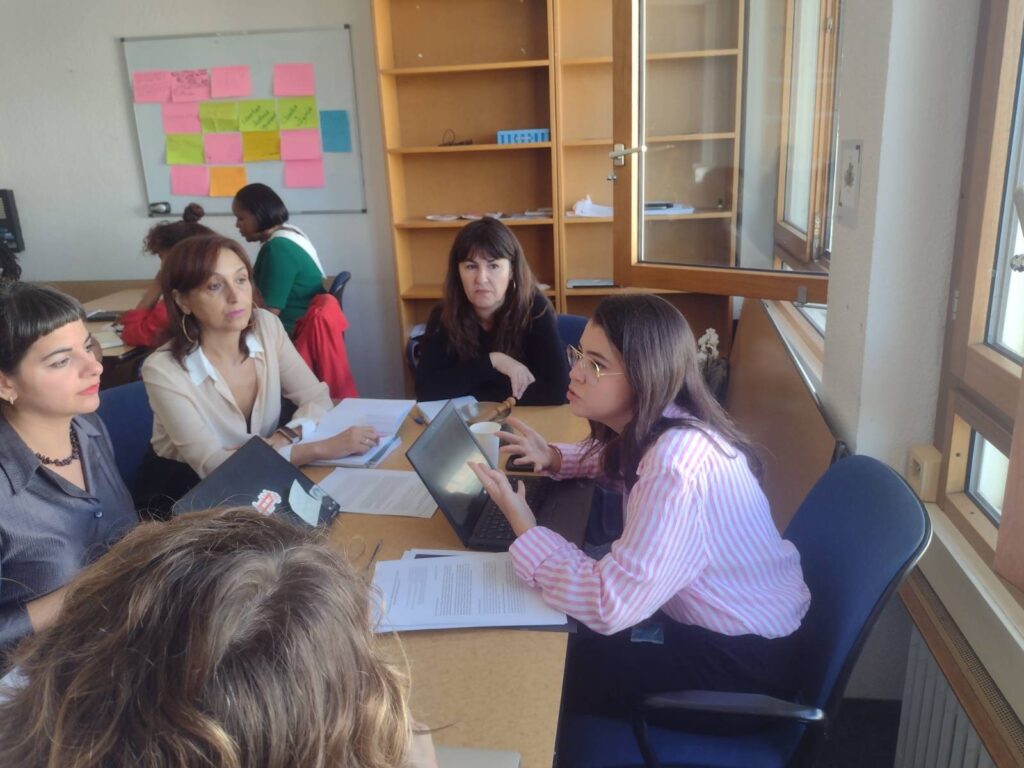 Our current state of affairs have been expounded in the working groups on Discrimination against Women and Girls and Enforced and Involuntary Disappearances, whose work has been fed with valuable information that our organisations contribute from the field.
The United Nations Rapporteurs on the Independence of Judges and Lawyers, on the fight against terrorism, and women human rights defenders; the Committee on the Protection of the Rights of All Migrant Workers and Members of Their Families; and the Committee on the Rights of the Child, have listened to the problems of the different regions and the situations of harassment and criminalisation suffered by women human rights defenders.
As Caminando Fronteras, we have shared the work of the struggle on the western border of Europe and Africa, where the right to life is violated daily. It has been essential to bring to the United Nations headquarters the responsibility of the states of the global north in the human rights violations of people on the move. To this end, our colleague Helena Maleno, a defender criminalised and persecuted by the Spanish state and Morocco, had the opportunity to participate in the Women on the Front Line round table held at the Palais Nations.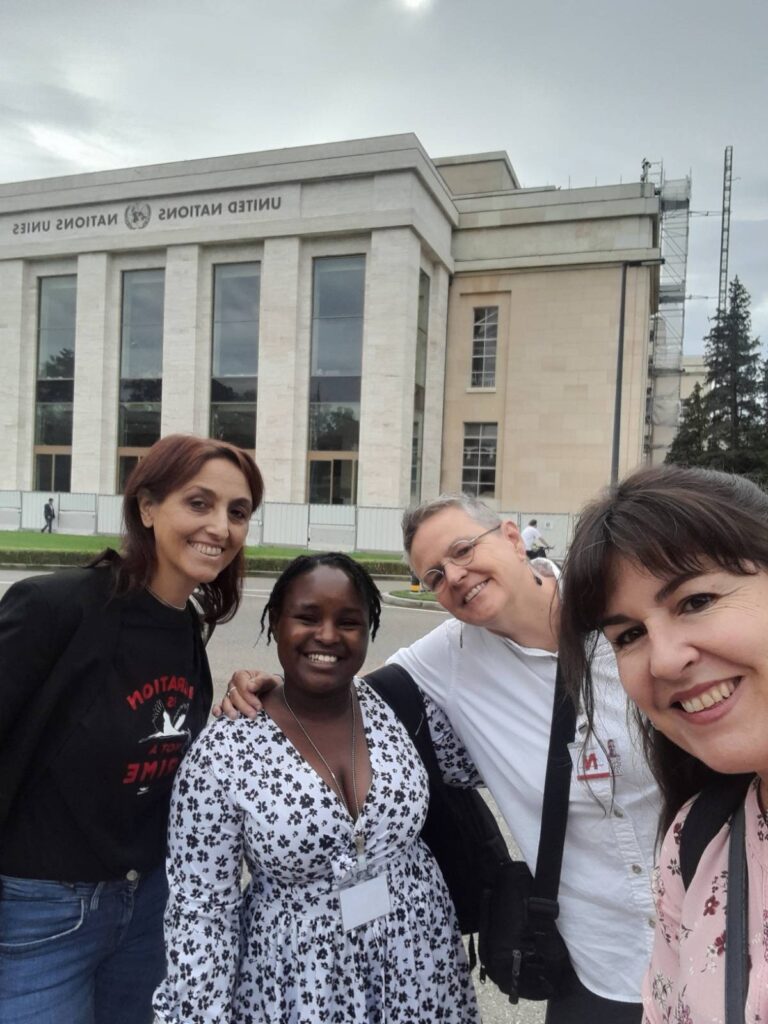 In her speech, she offered our perspective on the violation of rights at the border, the economic interests behind necropolitics and the criminalisation processes orchestrated by states to attack human rights defenders, especially when they are women.
We continue to weave networks of global justice for the defence of life.
You may find Helena's full speech below.